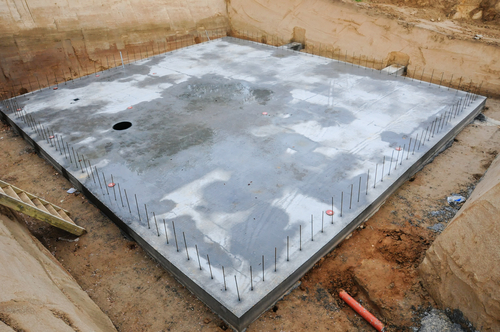 There are few things more important for a structure than the integrity of its foundation. Your concrete needs to be poured precisely to ensure it's ready to bear the burden of the load that'll be built atop it. Cowboy Concrete takes no chances when it comes to the integrity of your concrete foundations. Our experts are ready to ensure your foundation is rock solid.
Home foundations
Whether you're building a new home or adding and an expanded space on to your existing one, know that Cowboy Concrete is ready to lay the foundation for your living space. We do more than just provide stamped concrete in Dallas, TX for homeowners—we build the very foundation they rely on for their homes:
New homes: From small bungalows to major mansions, we're ready to pour the foundation for your new home. We work with diligence to ensure every aspect of the foundation meets code and is built for sustainability.
Additions: Building an addition to your home starts with the right foundation. We'll work with your developer or contractor to ensure all of the specifications are being met for your expansion.
Garage pads
Because our commercial concrete contractors in Dallas, TX have experience in pouring for much larger slabs, we're also equipped to handle garage pad pouring for residential customers. Whether you're erecting a single, double or triple garage, we're the company to pour and pave the foundation.
From mixing to pouring, spreading to setting, we deliver a quality paved product each and every time we take on a foundation project. We invite you to contact us today by calling 214-503-6244 for more information about our capabilities or to get a quote for your unique foundation pouring project. We're ready to work with private customers, developers, and contractors, and will work to seamlessly integrate our services into your timeline.